In 2016 I penned a piece for GridAKL about the intersection of art and technology, explaining that although these two ideas may seem mutually exclusive, they are increasingly linked. Over a year later, the intersection of art and technology is a fertile area to glean insights on how tech can be used and society's reaction to its use.  Today's GridAKL / John Lysaght Startup Hub Friday Five focusses on exhibitions, artists and concepts that are combining art and technology for innovative results. A perfect dose of Friday inspiration.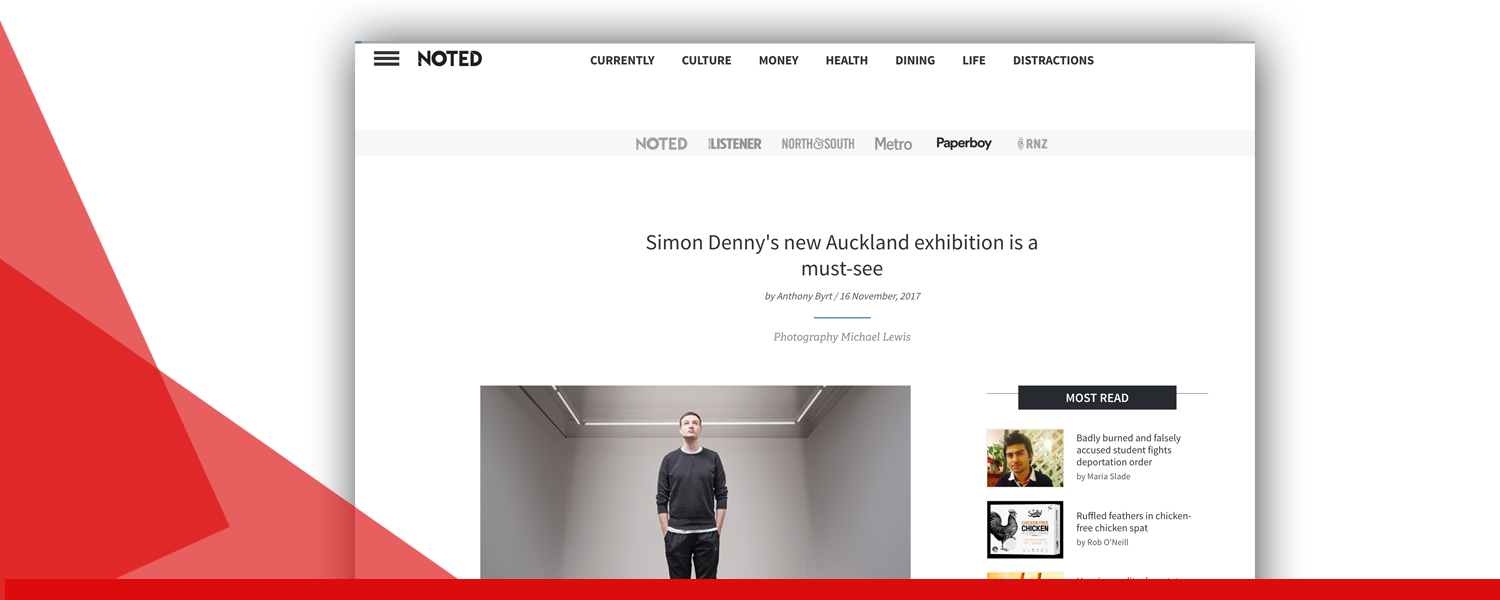 Artist – Simon Denny
 "Artist Simon Denny has been away for a decade becoming art-world famous. Now he's returning with an ambitious exhibition that unpacks the strange politics of cutting-edge technology, and the peculiar tale of recent New Zealand citizen Peter Thiel." This profile on New Zealand Artist Simon Denny explores his success offshore, his new works and why technology is so intriguing for him as an inspiration.
Read more over on Noted 

Concept – Making what is invisible – visible
"Materialising the Internet demonstrates that returning to the physical doesn't bring us back to our starting point. New forms, new aesthetics and gestures emerge as we return to the material, as the digital becomes tangible." With few people thinking about the realities of how their wifi is working, or where their websites are hosted; these artists are truly making us see the ghost in the room.
Read more over on We Make Money Not Art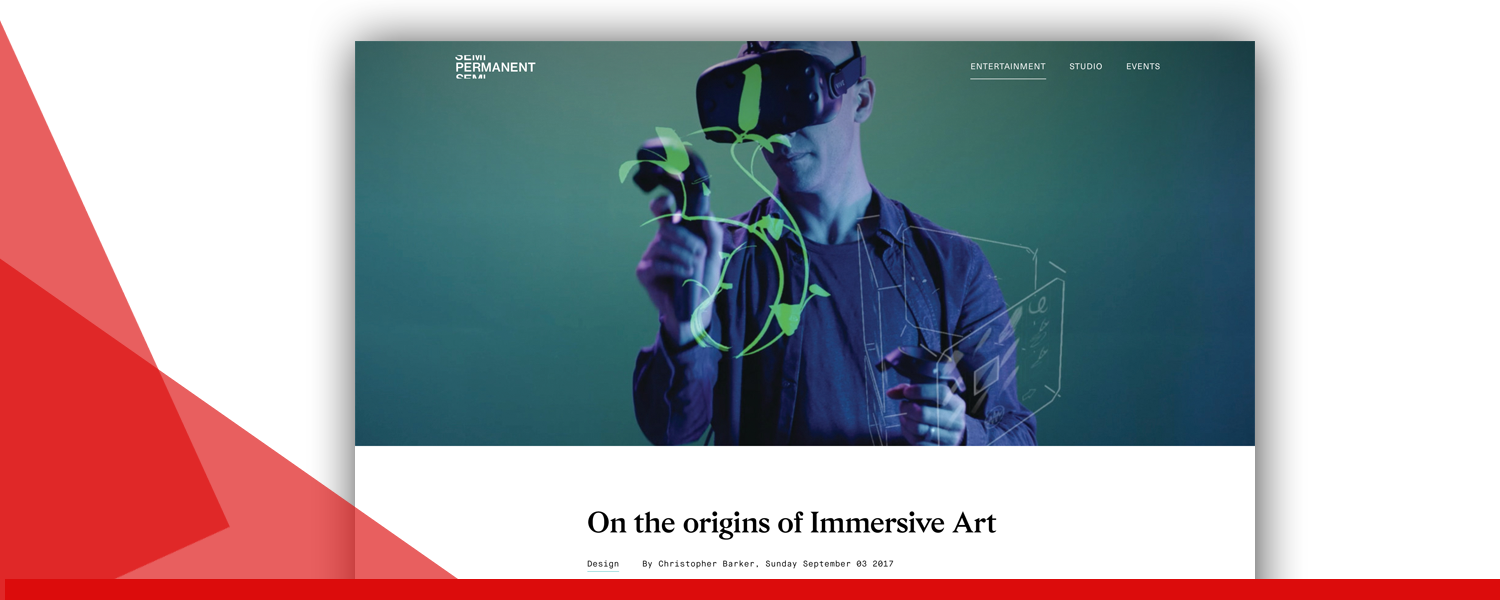 Concept – The origins of immersive art
"…at Semi Permanent Sydney 2017, we put our money where our mouth was and partnered with Google VR as an immersive design partner to showcase their Tilt Brush program. It was a cornerstone of our three-day event at Carriageworks, one themed on Designing for Change and chosen especially to accelerate that which we've invested ourselves in. "
Read more over on the Semi Permanent website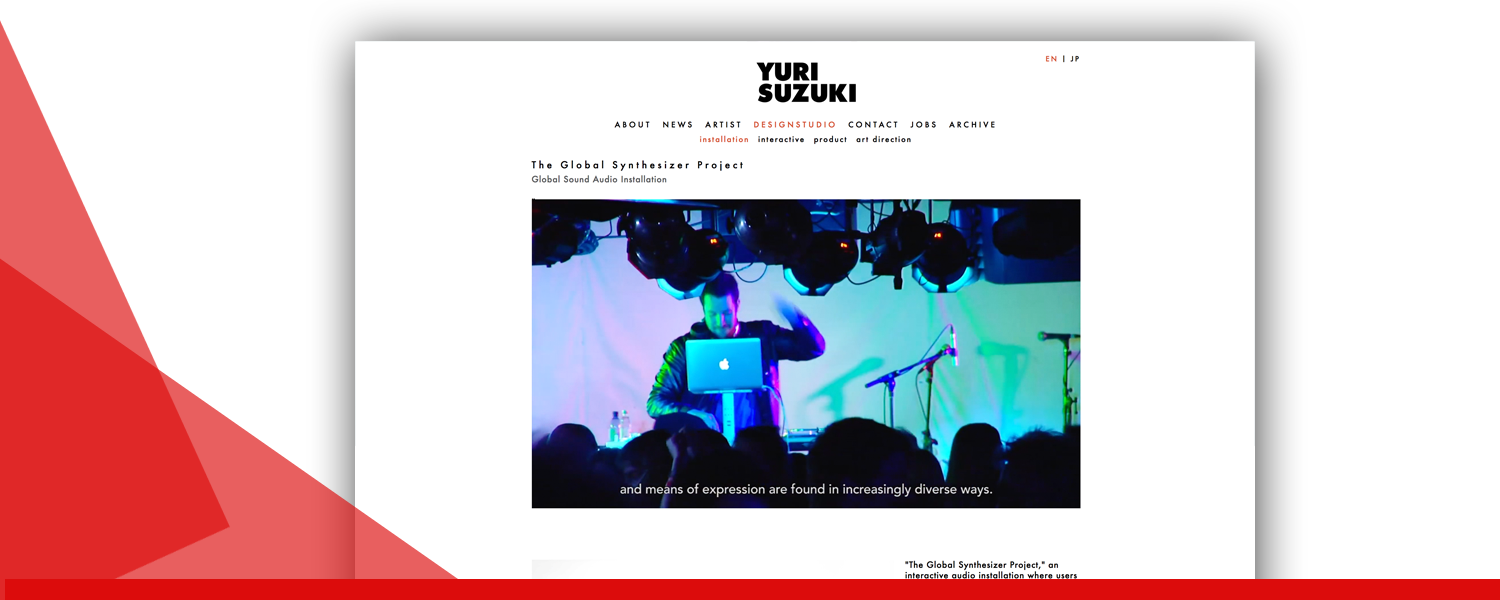 Artist – Yuri Suzuki
"The Global Synthesizer Project," an interactive audio installation where users synthesize environmental sounds from around the world. Utilizing an archive of atmospheric field recordings from diverse geographies, The Global Synthesizer Project empowers users to create new sonic environments through the manipulation of a diverse collection of source materials. In this project crowdsourced to ask audio adventurers and sonic scouts from across the globe to contribute local sounds from their regions."
Read more about this project at the artists' website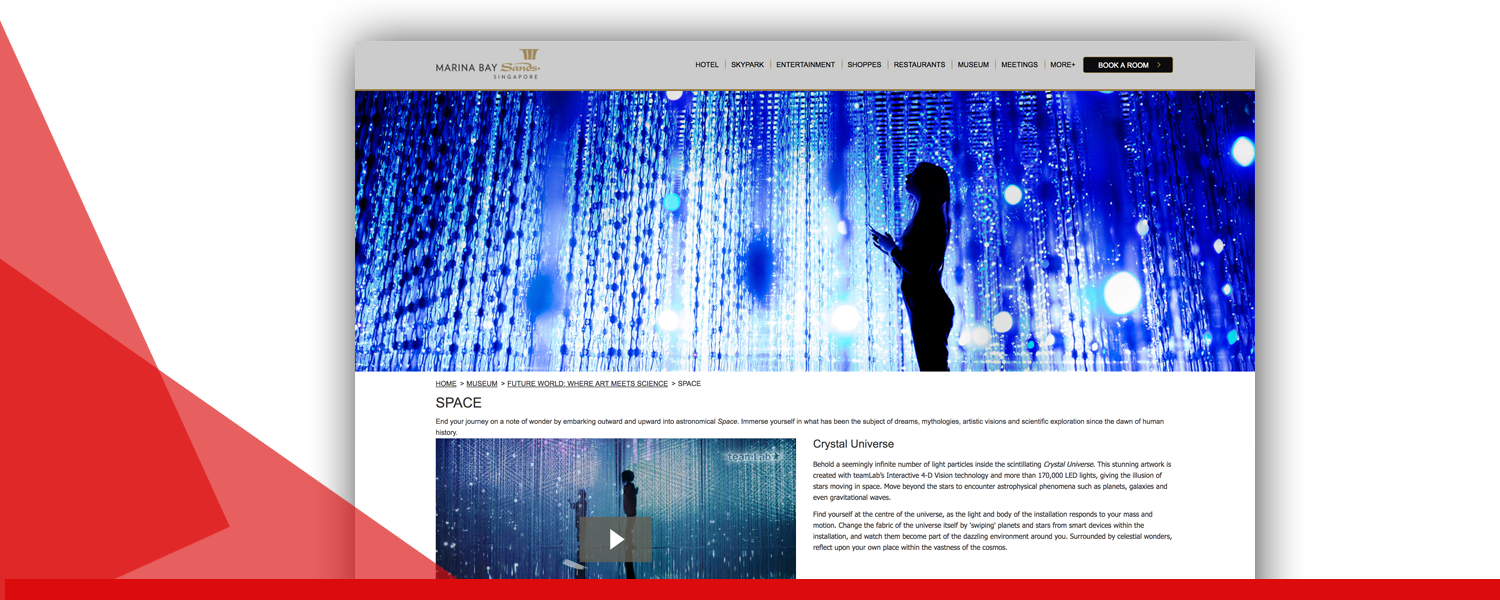 Artwork – Crystal Universe 
"Behold a seemingly infinite number of light particles inside the scintillating Crystal Universe. This stunning artwork is created with teamLab's Interactive 4-D Vision technology and more than 170,000 LED lights, giving the illusion of stars moving in space. Move beyond the stars to encounter astrophysical phenomena such as planets, galaxies and even gravitational waves."
Currently exhibiting at The Science Arts Museum at Marina Bay Sands Singapore 
This blog post was written by GridAKL / John Lysaght Building team member Anya, if you have a story you think she would love to write about tweet her about it.