For our first Founders' Chat, we spoke with Brough Johnson, co-founder of book and movie matchmaker Narrative Muse, hailing all the way from the USA. Brough had been working in TV and film editing for over a decade when she started to question what it was about the industry that wasn't engaging her any more.  
People often think that entrepreneurs are creative inventors; taking a blank canvas and coming up with a product that people will love. In fact, that's usually not the case and the most successful businesses are founded on identifying and fixing a problem or a gap in the market.  
It was the same for Brough.  
Once she saw the problem that she believed needed fixing – the lack of content by and about women – she started working on fixing it.   
Like many founders, Brough never saw herself heading down this path. 
"No. Never. Not at all. Any way you can say no! But what I did know was that I would be someone who would bring people together around a purpose."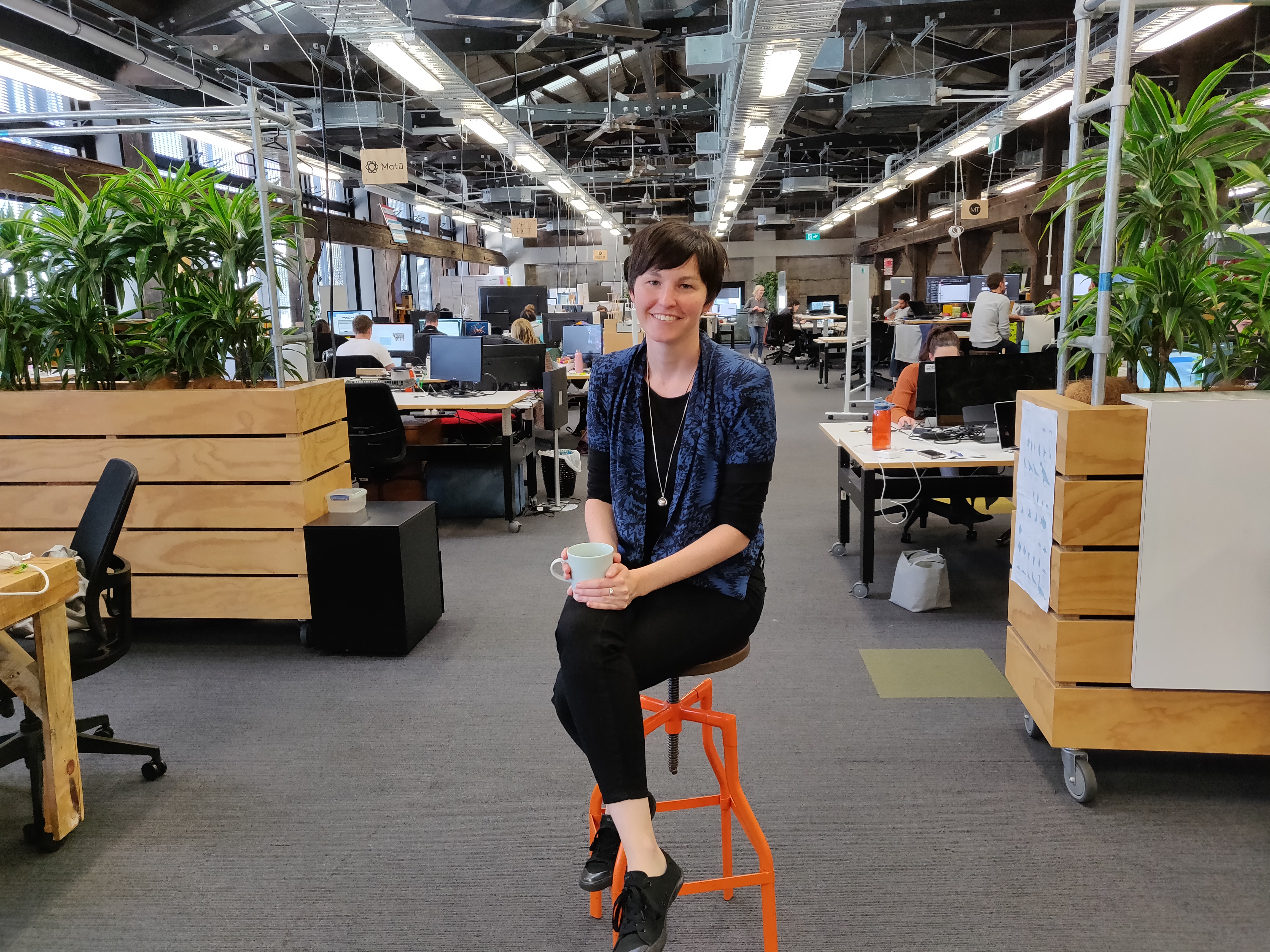 Finding your people 
As Brough started to tell people about the problem she wanted to tackle, things began to fall into place.  
She was introduced to her co-founder, Teresa Bass, through a mutual friend and initially, they met over the internet.  
"We never saw ourselves as tech founders, and didn't intend to be involved in tech, or data, or start-ups." 
So, the next challenge? Finding a team of data scientists and people with the right technical skills that were also motivated by their mission.  
By choosing to operate with a volunteer model, focused on people driven by their mission, Brough and Teresa built a team that was motivated and showed up.  
"Harnessing the best of people is key to creating a good team." Brough focused on identifying the team's individual strengths and skills and supporting them to grow.  
She urges other founders to think about how they can harness the best in their employees or interns, and build them up too.
"And the culture fit. That's one of the most important things to find." 
You don't have to do it alone 
Recently, Brough's focus has been on raising capital.
Finding that balance between keeping the team motivated and scaling rapidly can be challenging, so it's vital to find support.
Behind every founder is an army of cheerleaders, voices of reason, mentors and supporters.  
"When you're a founder you need everybody. You can't just be siloed in your own founder group." Brough warns. "You need the people who are in the market, you need the people who understand the market, you need the people who understand how start-ups work, outside of how founders understand that. Investors. You need everybody." 
Brough found support from her fellow co-workers at GridAKL, mentors experienced in coaching entrepreneurs, and her own investors.  
"You don't need to understand how start-ups work inside out before you start."  
Brough advises seeking out mentors a few steps ahead of your journey; the mentors who can sympathise with the challenges you're facing, because they've just been through it themselves.  
Finding mentors who are just one step ahead will help you to avoid becoming overwhelmed and help you to lay out each step as it comes. 
"You can't compare yourself to others' gold standard." 
This post is part of the Founders' Chat series at our start-up hub. This post was written by Laura Briggs, part of our Community Team at GridAKL / John Lysaght.