If you are looking for your next work gig, maybe you could join one of our resident companies? Check out these job opportunities:

Retail/Digital Marketing Manager
Part time
LILO is a New Zealand Fruit-Tech snacking movement creating wonderful from the weird (produce) and putting more super in the supernatural.
We're building a platform to open minds, as well as taste buds, to new possibilities of how natural produce should look, taste and be experienced. Driven by research and development, we take fruit that would otherwise not leave the orchard and turn it into products that no discerning snacker could do without.
We are looking for a jazzy, experienced retail and/or digital marketing manager keen for some ongoing part time work to help launch our delicious New Zealand fruit desserts and snacks.
The role is part time and the hours are flexible with the opportunity to grow as LILO does. You'll be working closely with a team of pretty groovy humans who are eager to see you bring your best creative self to the LILO mission.
Hit us up at cleo@lilodesserts.com with some more about yourself and we'll roll from there.
Brightly provides IT Strategy and solutions, from Architecture through to Project Delivery and Technology Management
Karbon provides a collaborative work management platform for accounting firms to manage workflows, communicate with teams and deliver exceptional client work.
Koordinates is a geospatial data management platform inspired by cracking GIS data out of vendor silos.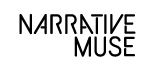 Matching you with stories by (and about) intersectional women and gender-diverse people.
A science-based traceability company, striving to be the most trusted company in the world at scientifically verifying origin.