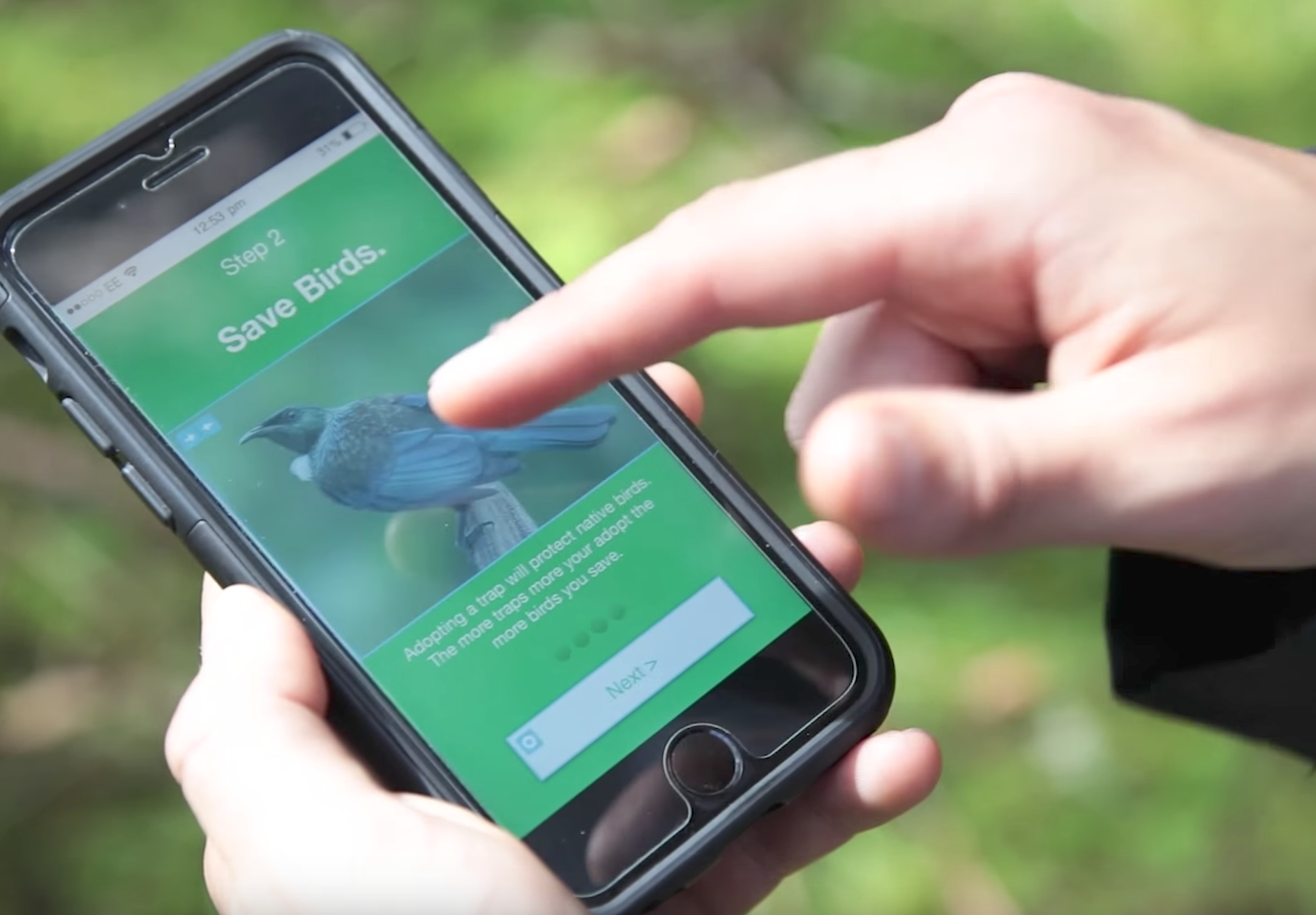 Some see events like Startup Weekend as an experiment. A way to whet their startup appetite before taking the plunge. Some see it as a way to help out other people interested in getting their startup off the ground, but some people see it as a tremendous opportunity. We took some time out to talk to Fraser from social enterprise Squawk Squad, finalists in this year's Innovation Awards. GridAKL residents got their start at Startup Weekend, and their Co-Founder Fraser thinks more young people should be heading along…
We are big fans of Startup Weekend Auckland, can you tell us a bit about your experiences there?
Myself and co-founder Alex Hannon took what was then "Adopt-a-Trap" to Startup Weekend Auckland. Fortunately, the crowd loved the idea, we won the social enterprise competition, and we still have 4/7 of the team that grew from the weekend.
We have been part of the Startup Weekend action before and we are thinking you guys were one of the younger teams there?
With the majority of us 25 and under we certainly had one of the youngest teams. I would highly recommend younger generations getting involved as the weekend is a perfect testing ground for a taste of the start-up space. It cuts through any stigma around starting your own company and gives you some real insight and experience in what it takes to build and validate the foundations of a product.
Its easier to work for someone else, so why have you gone down the path of being a founder?
I was 24 when we started Squawk Squad and I'm only 25 now. I didn't have and I still don't have any mortgage, family, outstanding debt or any other real responsibilities that sat on my shoulders. If I really wanted to, I could live off next to nothing – which I've already done earlier this year while living in a caravan in someone's driveway 😊. The longer I wait, the more responsibilities I will have as excuses not to and the wealthier lifestyle I will have to be able to provide for.
I am also a big believer that the impact you can make, multiplies with how passionate you are about the problem you are trying to solve. So I was determined to find something that I truly cared about.
So that care factor must have been a pretty big driver in doing the social enterprise thing over a traditional business right?
Squawk Squad was founded solely for its purpose – to connect and engage as many people as possible in saving New Zealand's native birdlife. Just as a social enterprise puts emphasise on purpose, Squawk Squad simply uses its profit as a means of achieving its purpose.
Despite a similar model to that of charities, we see the importance of being fully self-sustainable and using our profit to fuel our growth. The not-for-profit world has to play to a certain set of rules that the for-profit world does not, putting charities at multiple disadvantages. If this interests you, I would highly recommend watching Dan Pallota's TED Talk on the way we think about charities.

A recent OECD report surmised that 2 out of every 5 young people in the EU aspires to set up their own business. In New Zealand where small businesses produce 28% of our GDP, we are wondering what we can do to support young founders into business. What do you think our community, education system and startup eco-system can do to create successful young entrepreneurs?
Stop listening to your parents. This may be harsh but for the majority, your parent's career and education advice is what worked for them 20 years ago. The pace of change of technology is hard enough for the education systems to keep up with let alone parents.
The one thing you would suggest other entrepreneurs do….
Start now. There is never a perfect time to start. The stars aren't going to magically align and you will learn a heck of a lot more putting the planning behind you and starting to execute. If you launched and you were 100% happy with it, then you've waited too long. There is never a perfect time to launch. Start now.
This blog post was written by GridAKL / John Lysaght Building team member Anya, if you have a story you think she would love to write about tweet her about it.