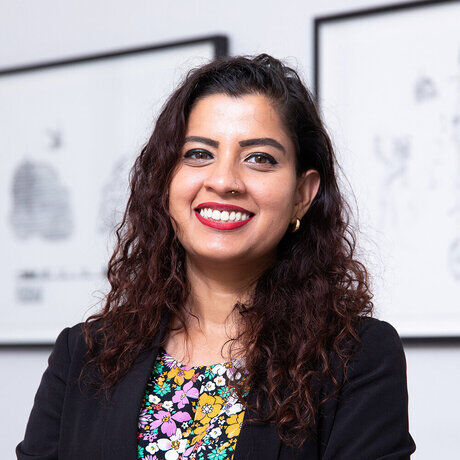 Anjana Iyer is a multi-disciplinary designer with a background in illustration, animation, video editing, and project & studio management based in Tāmaki Makaurau, Aotearoa.

Over the last 12 years, she has collaborated and led teams through a range of work including, illustrations for editorial pieces, reports, pitch decks for agencies and investors, POS, publications, and brand campaigns.

Anjana is passionate about design for social impact and community building. Since Covid hit, her focus has shifted back towards community and its even greater significance in these times. Community is what helped Anjana find her place in Auckland when she moved here 12 years ago, and she has found community through volunteering at Creative mornings, writing at Storyo, and starting a vegan/allergy-friendly food pop-up that brings more inclusive food to her community and helps people make new friends through community dinners.

Join us for our final CreativeMornings of 2022 on Friday 9 December as Anjana shares her experience of the abundance that she has found through her community.